Admirational Invitational
Dec 8 - Jan 23, 2021
An invitation. An opening of doors. A conversation between artists. This is how "Admirational Invitational" was born. During a time when the world feels more isolated and closed-off than usual, studio e asked their current roster of artists to invite artists whom they admired to this winter show. The artists took different approaches to this call to action. Some invited strangers, whose work they had quietly respected from afar. Others invited younger artists, who might need such a fanning of flames for their budding careers. And still others invited older, more established artists whose work seemed to be under-recognized.
Admiration
falls into that category of emotions deemed "social"—those that depend on the thoughts, feelings, or actions of others. By contrast, emotions such as happiness and sadness require awareness only of one's own internal state. Emotions like admiration remind us that we are not solo silos or islands, but instead are social creatures deeply affected by our communities. Even without direct physical contact, the actions and outputs of others can have great influence on our inner emotional landscapes. It is a welcome reminder that even in isolation, we can still embody a feeling of connectivity merely by calling forth an image from someone we appreciate.
Under the auspices of admiration, this show brings together artists from across North America, uniting rural and urban artists spanning the United States and Canada. While media news outlets have lately focused our attention on many maps, both electoral- and pandemic-related, "Admirational Invitational" encourages us to draw a new map—one that locates the people, places, and art that helps us find our own terrain again. We are more than our personal islands. Let us remember that expansive, generous sentiments such as admiration can help us chart a course back to one another.
By Lauren Gallow & Ellen C. Caldwell. Gallow invited Caldwell, an arts writer whom she admires, to co-write this essay.
ARTISTS:
Magda Baker / Seattle, Washington Amy Bravo / Brooklyn, New York Eve Cohen / Seattle, Washington Jarid del Deo / Biddeford, Maine Mark DeLong / Vancouver, Canada Anna Fidler / Corvallis, Oregon Bianca Fields / Kansas City, Missouri Jessica Flores / San Francisco, California Jamey Hart / Houston, Texas Paul Komada / Seattle, Washington Mark Laver / Vancouver Island, Canada Jesse Miller / Seattle, Washington Jay Stern / Seattle, Washington Cate White / Oakland, California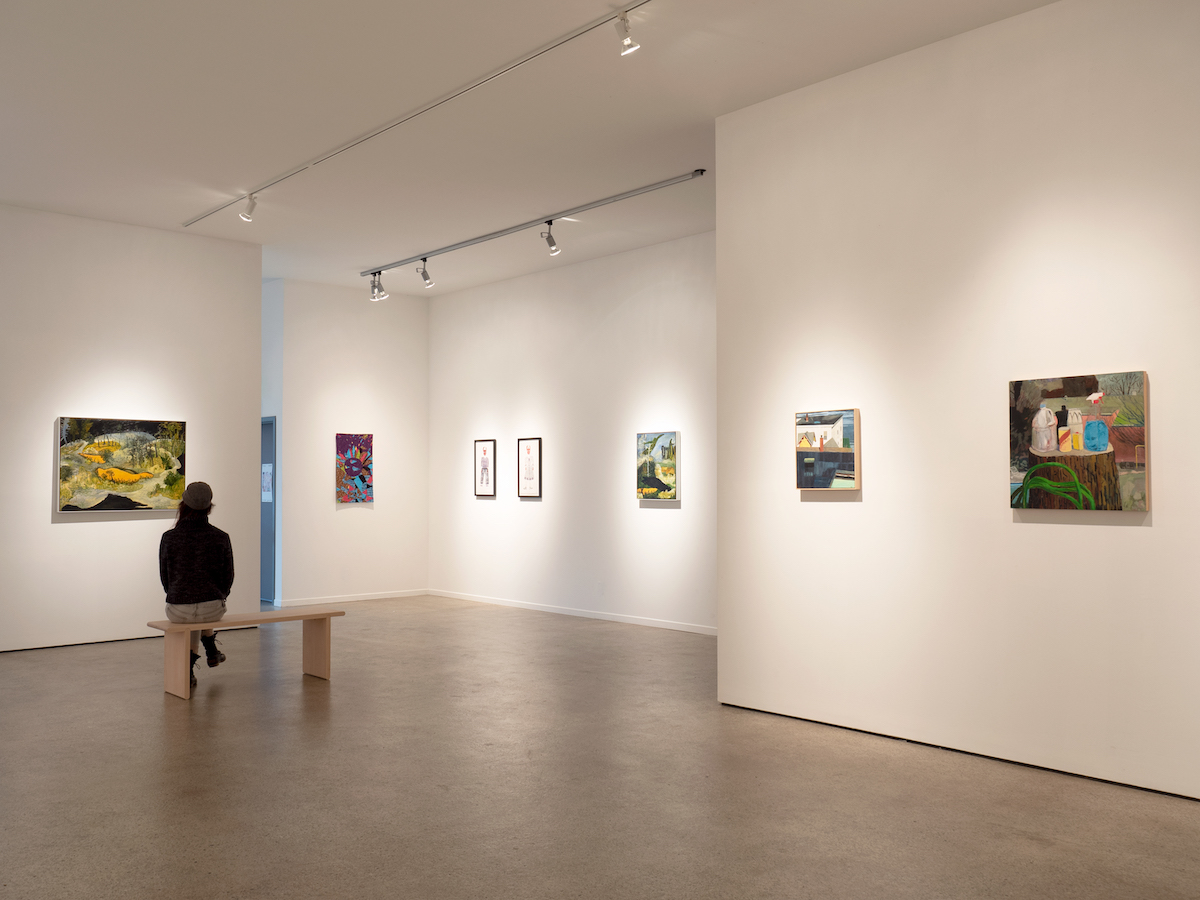 slide show of the exhibtion