Light & Graphite
A lantern in the hand on a dark winter night
December 11 – January 8, 2022
With special vatican installation by Dain Susman
Light is how we see, how we navigate. Like bats echo locating, we orient ourselves by flashing our lights off trees; like moths we are inexorably drawn to luminous objects in the dark. For this year's season of lights, studio e explores a range of artistic approaches to finding our way in the world. An invitational of sorts, A Lantern in the Hand has works at times intimate, at times abstract, and at times cosmic in scale. All throughout are present the hallmarks of the human hand which shapes and defines the maps we orient our way.
Drawing by definition is handwork, building worlds out of light and shadow. Sometimes the hand itself is the point: Maya Strauss reminds us that sometimes the shadows we jump at are creations of our own making. Sometimes it is the hidden action behind the work apparent in the final product: Chris Rollins's balled up candy wrappers hover between the after-trace of desire and celestial bodies hovering in a solar system of unimaginable scale. Animation can be a form of puppetry (Christian French), embroidery a of weaving of narrative (Stewart Easton), deconstruction a form of world-building (Ko Kirk Yamahira). Sometimes it is as simple as moving small things across a piece of cyanotype paper as it gets exposed (Cat Clifford). Sometimes it is as simple as layering discarded packaging (Gillian Theobald). Sometimes as complicated as Dandylion seeds, Queen Anne's lace, found folded fabric and acrylic on wood forming a sculpture that is as much journey as it is nod to organic form (Colleen Bratton).
Light itself is not merely the absence of shadow, of course. Color can shape how we see as much as contrast, and brings it's own meanings. From the neon auras of Timothy Siciliano to abstract studies for larger works by Brian Sanchez, color's very vibration has a way of showing us where we are in the moment. It is the yellow light of Sarah Norsworthy's headlamp in a dark forest, the washed out sky of Molly Magai.
There's more of course, but we'll leave it to you to make your way down here and see for yourself.
SHOP SMALL WORKS LINK︎︎︎
ARTISTS:
Julie Alexander | Magda Baker | Brian Beck | Coleen RJC Bratton | Daniel Carrillo | Eric Day Chamberlain | Cat Clifford | Emily Counts | Brian Cypher | Sara Ann Davidson | Michael Doyle | Warren Dykeman | Stewart Easton | Elise Ferguson | Christian French | Janet Galore | Colleen Hayward | Laura Hart Newlon | Damien Hoar de Galvan | Philippe Hyojung Kim | David Kearns | Ken Kelly | Kathryn Lynch | Josh McDonald | Molly Magai | Michael Milano | Sarah Norsworthy | Chris Rollins | Brian Sanchez | Juliet Shen | Timothy Siciliano | Maya Strauss | Rafael Soldi | Emily Tanner-Mclean | Whiting Tennis | Gillian Theobald | Heather Wilcoxon | Ko Kirk Yamahira | Robert Yoder | Claude Zervas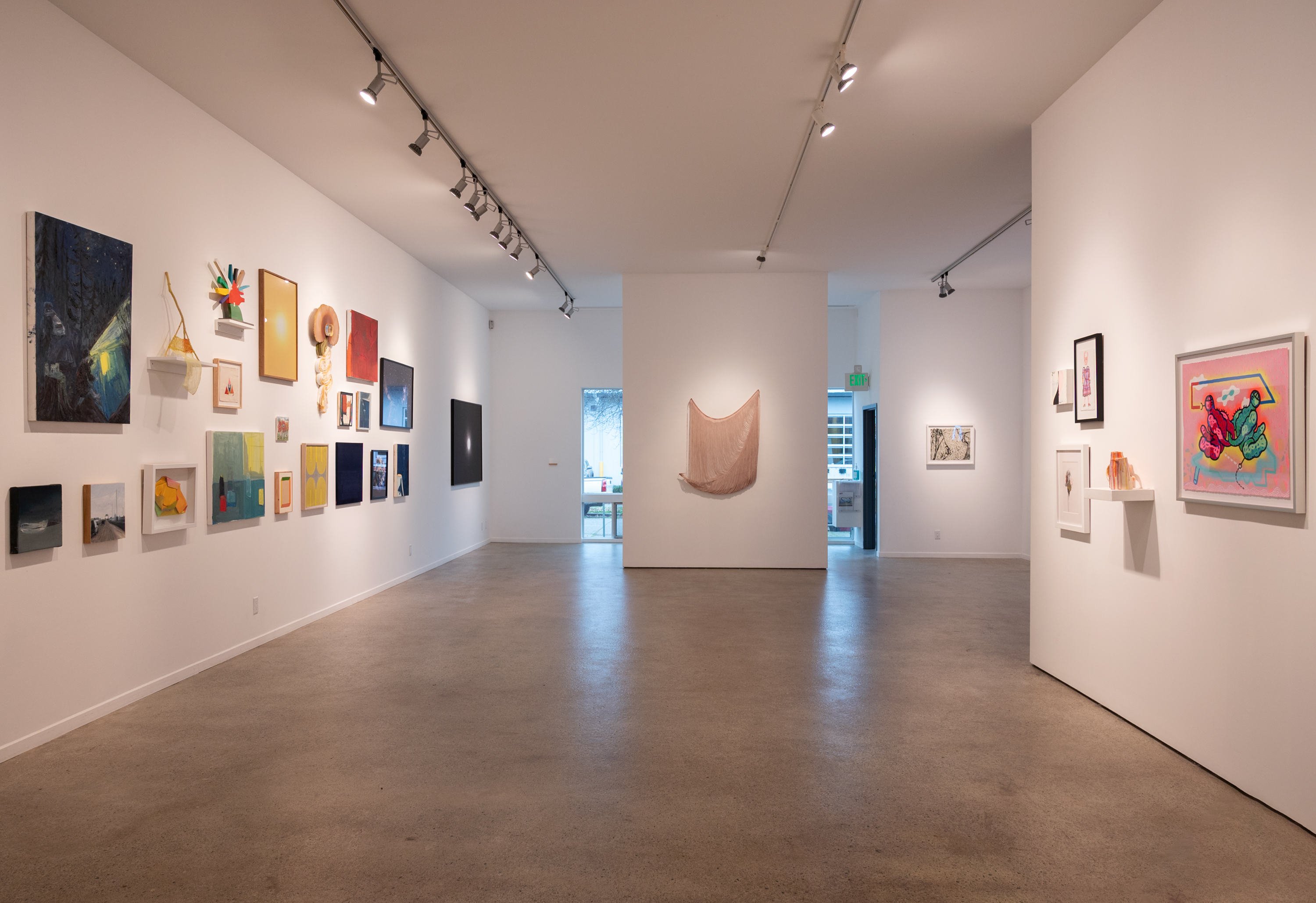 Light & Graphite, photos James Arzente


Individual works: